I'm excited to announce my next game, Mr. Sun's Hatbox! It's a roguelite slapstick stealth platformer with base building elements and unconventional headgear. It's my most ambitious project yet, I've been working on it since 2019. I'll be partnering with Raw Fury to release it, my first time working with a publisher.
Here's a trailer! Created by Marcus Herbertsson (Trailer Producer from Raw Fury) and featuring voice talent by Nick Huber. I'm really happy with how it turned out!
Here are the key art and logo. I commissioned them from the incredibly talented Carles Dalmau, who did an amazing job and was nice enough to take time out of his super busy schedule to work on it.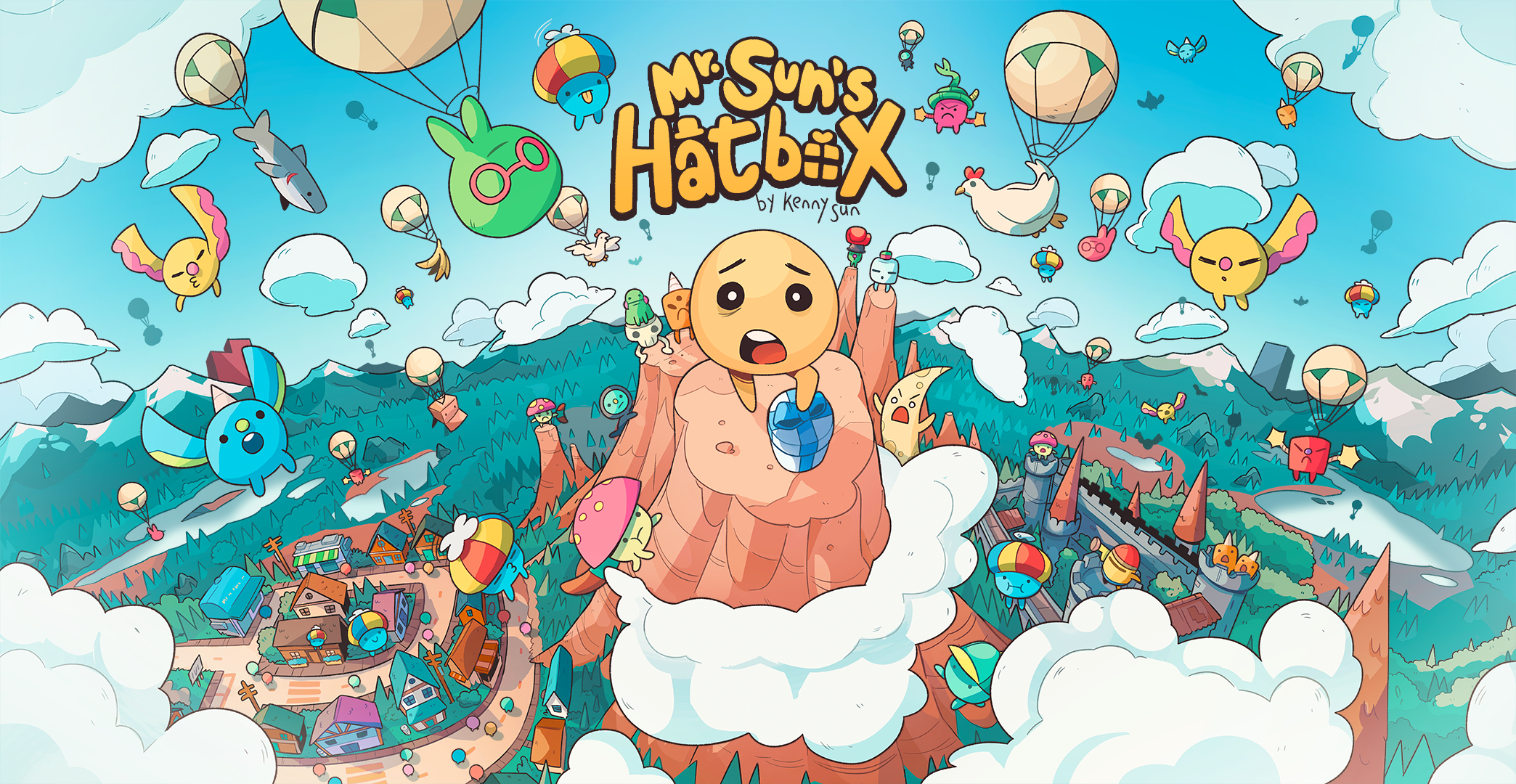 For reference, here's the mockup I sent him with my initial idea for the art: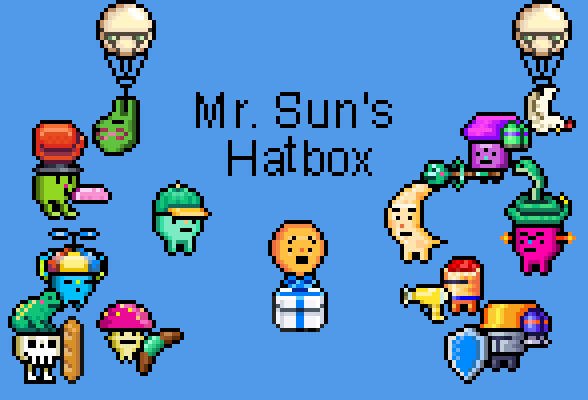 I initially came up with the idea for the game in 2015 after playing Metal Gear Solid V: The Phantom Pain. I really enjoyed the Fulton recovery system so I stole it for personal gain. I actually started to prototype it in 2016, but quickly abandoned it after realizing how huge of a project it'd be given my limited free time (I had a full-time job back then). I picked up the idea again on my birthday in 2019, as a treat to myself, and I've been working on it on-and-off since then.
I decided to look for a publisher around the end of 2021, for a few reasons. At that point I'd been working on this game for over 2 years and was expecting at least an additional year to finish it. I'm pretty good at making games but pretty bad at selling them. Given my huge time investment, I wanted to protect myself against a worst case scenario. So, I sought funding to finish development along with marketing support and help with all the other things that go into releasing a game (QA, localization, porting, etc.). After a few months of searching I got a few offers and ultimately decided to go with Raw Fury. They've been great, I'm very happy with my decision.
I'm excited to share more about it as we get closer to release!